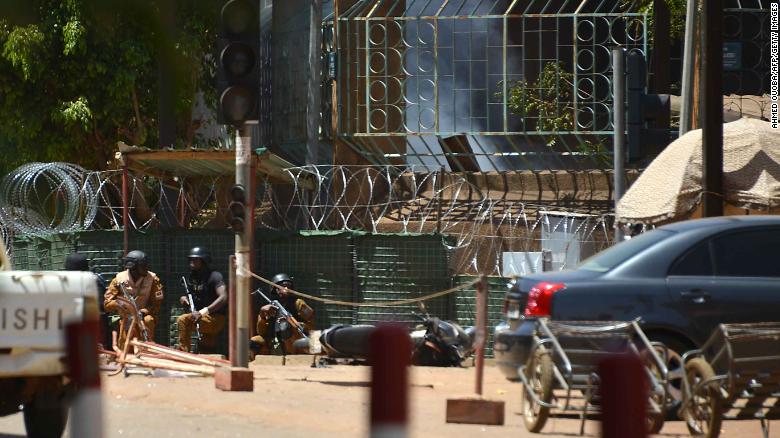 Terrorist attack Al Qaeda suspected due to known activity in the area.
French Embassy and National Army Headquarters in Ouagadougou targeted.
Attacks may have been in reprisal to the governments participation in recent Anti Islamist militant operations.
French Embassy may have been targeted due to Macron's recent Africa Strategy which included fighting militants.
Explosive device used in attack on General Staff of Armed Forces.
Four attackers killed at the Embassy and two at Army Headquarters.
Seven Members of the security forces were killed, with another six wounded.
Two civilians were also wounded.
https://edition.cnn.com/2018/03/02/africa/burkina-faso-ouagadougou-attack-intl/index.html
http://www.bbc.co.uk/news/world-africa-43257453
https://uk.reuters.com/article/uk-burkina-security-blast/attackers-kill-7-in-coordinated-assault-on-burkina-faso-capital-idUKKCN1GE1BR