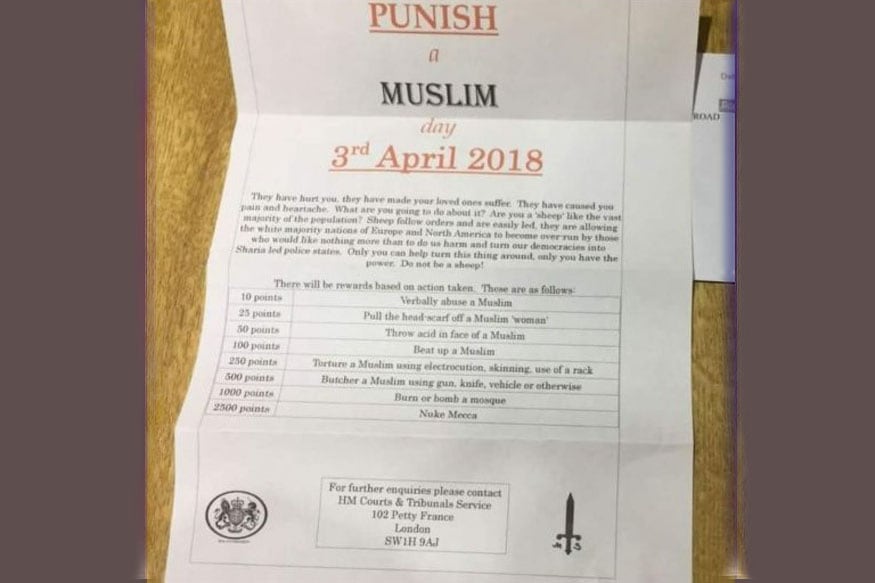 Anti-Muslim letter circulated anonymously to multiple communities.
Letter designated April 3rd 2018 as "Punish a Muslim Day" and contained a point system of abusive and violent rhetoric.
Motive being to encourage hate crime on Muslim community.
No suspects as of writing, Police currently investigating.
No attacks attributed to the letter currently reported.
https://www.buzzfeed.com/ikrd/after-punish-a-muslim-day-letters-went-viral-people-are?utm_term=.cl60Eljr#.isPevYmK
https://www.washingtonpost.com/news/worldviews/wp/2018/04/03/punish-a-muslim-day-generates-anger-fear-and-solidarity-in-britain/?utm_term=.fb9036754b70