Key details:
12/02/2017
Google Play fooled into stocking malicious apps that were downloaded by over 1 million users.
Another example of Google Play's security and checking processes that have failed, allowing malicious applications to be made available to users.
Fake App
Most of these apps were uploaded to Google Play in October 2017
Cyber criminals were publishing malicious apps on Google Play Store for more than two years
Apps use malicious code to steal login credentials
Targeted users in certain languages – Russian, Ukrainian, Armenian, Azerbaijani, Belarusian, Romanian….
https://securelist.com/still-stealing/83343/ 
WhatsApp fake
A fake version of WhatsApp was found to have more than a million user downloads.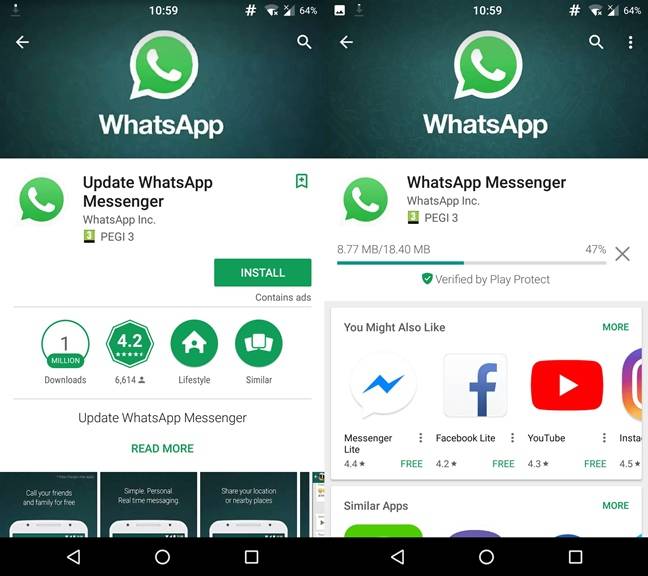 The malicious creators used a blank space after the name WhatsApp, to allow it to be uploaded to Google Play
The fake application tried to download another application onto the user's phone.
Suspected of trying to steal user credentials.
It is another time that Google Play stocks malicious apps.